Description
What is Deeper Connect Pico 
Deeper Connect Pico is the world's thinnest, lightest, smallest, and yet the most unique and powerful cybersecurity hardware device, which integrates a 7-layer enterprise-grade firewall and the world's one and only Decentralized VPN (DPN).
Pico continues the legacy of the Deeper Connect family of products with the same plug-and-play setup and all the familiar features, providing convenience for people who travel frequently. With an included Wi-Fi Adapter, you can enjoy a safe and fast private network anytime and anywhere whether you are at home or on the go.
What Can Deeper Connect Pico Help with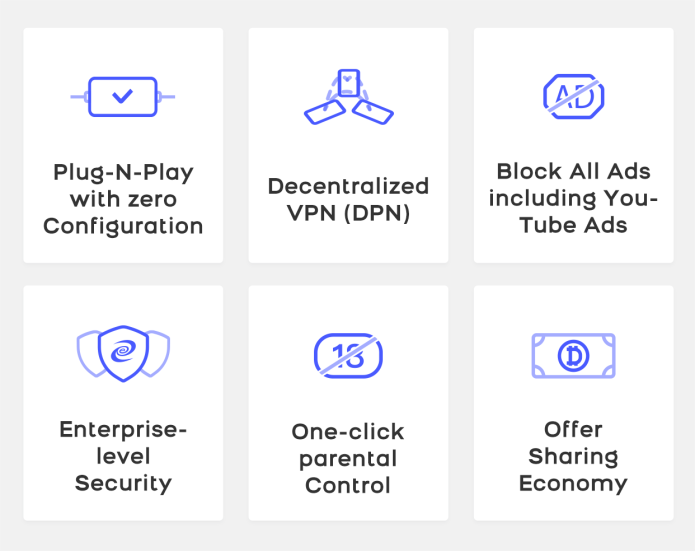 No Annual Fees or Subscriptions
Coming fully loaded with DPN (Decentralized VPN), Ad blocking, and Cybersecurity features, the Deeper Connect Pico can save you over US$ 600 a year compared to subscribing to similar individual services. 
Plug-and-Play Zero Configuration
Deeper Connect Pico is a truly all-in-one solution requiring minimal configuration to connect to all your devices, with the included Wi-Fi Adapter simply set up the Pico at home or on the go to enjoy all of its amazing features.
Enterprise-level cybersecurity
Deeper Connect offers enterprise-level cybersecurity service that shields from viruses and Trojans, prevents malicious tracking, detects intrusions and restores safety online. 7-layer enterprise grade firewall scans each packet and brings home the security of next-generation technology.
Ad Blocking
Deeper Connect is the world's first home network security device that can block encrypted Ads such as those on Youtube.
Block annoying Ads and pop-up windows, return to a pure Internet environment.
Multiple Configurations/Set Up Methods
Access to Unrestricted & Secure Internet Anytime, Anywhere
What's in the Box